September 27, 2022
8:30 am / 4:00 pm
ROSEI is hosting a workshop on translation to market for energy and sustainability technologies on September 27. The event will be taking place in the Glass Pavilion from 8:30 AM – 4 PM, and will feature numerous external speakers. Breakfast and lunch will be served to those who attend.
In addition to a poster/pitch session, as well as opportunities to network, there will be five different panels throughout the day, with the topics being:
Entrepreneurship
Federal Agencies and Funding
Venture Capital
State, University & Local Industries Resources
Please note: Visitors who fall under the JHU Visitor Policy are subject to the university vaccination mandate, which states that an individual must have had two shots and one booster shot from FDA-approved vaccines (Pfizer-BioNTech, Moderna, J&J/Janssen). Click here for more information about the university's coronavirus policy.
External Keynote Speakers
Rob Hanson, Monolith Materials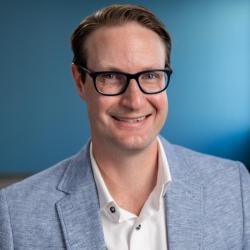 Rob Hanson is the co-founder and chief executive officer of Monolith, where he leads the development of next-generation technology for producing low cost, low emission hydrogen and carbon black, an important raw material used in the manufacture of rubber and plastic. Prior to Monolith, Hanson served as the global director of product management for AREVA Solar, the solar division of the world's largest nuclear company.
He has a master's degree in mechanical engineering from Stanford, and has been a guest lecturer at Stanford, UNL, Foothill College and the University of Saskatchewan on topics ranging from thermodynamics to entrepreneurship.
Yi Cui, Stanford University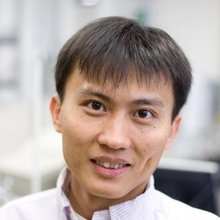 Yi Cui studies fundamentals and applications of nanomaterials and develops tools for their understanding. Research Interests: nanotechnology, batteries, electrocatalysis, wearables, 2D materials, environmental technology (water, air, soil), cryogenic electron microscopy.
Ed Greer, Dow Ventures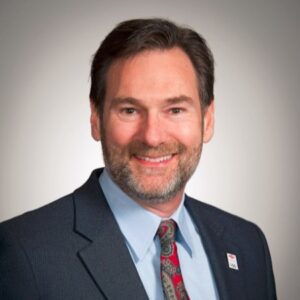 Edward Greer is member of the Scouting & Exploration Network in Dow's Ventures and Business Development group.
In this role, Greer is responsible for finding and evaluating technologies and opportunities that complement Dow's robust Research & Development pipeline and have the potential to contribute to the Company's long-term success. Dow seeks innovations that extract value from the intersection of chemical, physical, and biological sciences to help address many of the world's most challenging problems such as the need for clean water, clean energy generation and conservation, and increasing agricultural productivity.
Daniel Cunningham, ARPA-E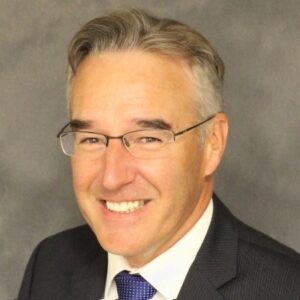 Daniel Cunningham is the Acting Associate Director for Technology-to-Market at the Advanced Research Projects Agency – Energy (ARPA-E), where he leads the Technology-to-Market (T2M) team in supporting the energy technology development programs and prepare teams and technologies for commercial markets. Daniel provides leadership, strategy, and management experience to advise technical teams in developing and executing an effective commercialization strategy. In addition, Daniel oversees the Seeding Critical Advances for Leading Energy technologies with Untapped Potential (SCALEUP) program that facilitates the scaling of high-risk and potentially disruptive new technologies across the full spectrum of energy applications. Prior to ARPA-E, Daniel worked in BP's Chief Scientist's Office evaluating emerging energy technologies and assessing their impact on future business. He also worked at BP's solar division serving in multiple capacities, including Director of Product Development leading a multidisciplinary team to develop new technologies for BP Solar's product line. He earned a Ph.D. in Chemistry in Electrochemistry and a B.Sc. (Hons) in Chemistry at the University of Southampton, UK. He is also a Senior Member of the IEEE and a Fellow of the Royal Society of Chemistry.
Carol Rabke, Department of Energy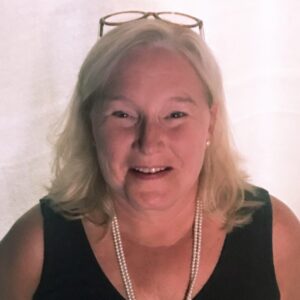 As a Technology to Market (T2M) Advisor, Carol Rabke is focused on improving partnering of SBIR/STTR applicants and awardees providing resources to help them build the necessary relationships at each step of the development path. The goal is to improve both research and commercialization outcomes. Carol welcomes interactions from researchers in academia, national labs or industry, investors, industrial tech scouts and entrepreneurs interested in learning more about partnering within the SBIR/STTR programs office.
Prior to joining DOE, Carol spent more than 20 years in the SBIR/STTR community as a commercialization service provider where she worked with hundreds of SBIR/STTR funded small businesses with funding from multiple agencies. She holds a Ph.D. in Physical Analytical Chemistry from the University of Utah.
Wade Haerle, Maryland Energy Innovation Accelerator (MEIA)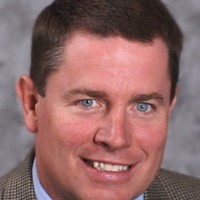 Wade Haerle is the Director of the Maryland Energy Innovation and Accelerator (MEIA) program. MEIA is a venture development and MEIA uniquely blends the "pull" of an early-stage venture development program with the "push" of accelerating existing pre-revenue businesses to create investible companies that will become the foundation of Maryland's newest economic cluster.
Haerle has over 30 years of work experience in the energy and renewables sectors including research and development, permitting large facilities and supply chain. He has worked for Fortune 100 companies as well as energy startup companies across the United States. He also has experience creating new business and working in regional economic development. Haerle was most recently the Agribusiness and Energy Program Manager for the Maryland Department of Commerce. He was previously a principal at EIS Solutions Inc, a Community Service Manager with Xcel Energy, and currently owns a seafood restaurant in Easton, Maryland. Haerle is a graduate of American University in Washington DC and lives in Queenstown, Maryland.
External Panelists
Claire Broido Johnson, Fermata Energy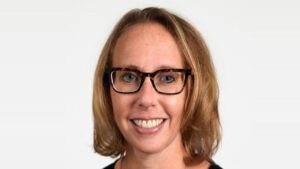 Claire Broido Johnson is a senior operations executive with a proven 20-year track record in creating, managing, and executing successful businesses and products. Currently, she is the COO of Fermata Energy. She also has a consulting practice – CBJ Energy, a financing, operations, and business development energy consulting firm headquartered in Baltimore, where she works with financers, contractors, developers, integrators, and building and land owners to create solutions to our climate change problems. Her clients have included: Baltimore City Public Schools, Katerra, Power52 Energy Solutions, Next Step Living and more.
Gregory Thiel, Energy Impact Partners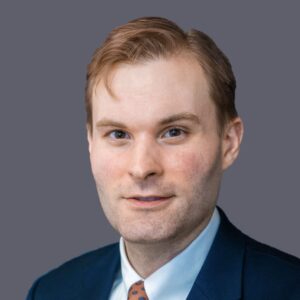 Gregory Thiel is a technologist with a deep background in energy sciences. His focus at EIP is driving excellence in technical diligence, helping evaluate companies and novel technologies for deep decarbonization. Prior to joining EIP, he served at ARPA-E in the U.S. Department of Energy, where he helped develop new programs and evaluate R&D in carbon removal and tough-to-decarbonize sectors, such as industrial heat and aviation. He also has experience in the design of automotive cooling systems and desalination systems, has published over 20 peer-reviewed journal articles in thermal sciences, water, and energy systems, and is a co-inventor on 9 patents. He holds a Ph.D. from MIT, and a B.S.E. from Case Western Reserve, both in mechanical engineering.
Katherine He, TDK Ventures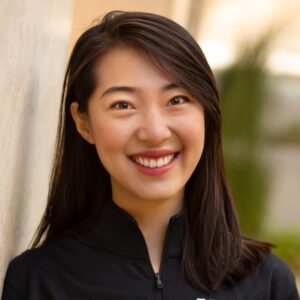 Katherine He is an Investment Analyst with TDK Ventures. She supports the research and landscape building in energy-storage materials and battery technologies and leads technology scouting on startups in the energy sector. She is a published author with 12 peer-reviewed publications, two patents, and one book chapter.
Prior to joining TDK Ventures, she was a battery researcher and engineer with eight years of experience developing high-energy density lithium-ion batteries and energy-storage technologies. With a Ph.D. in materials science and a deep understanding of technology, she was also trained by government and national lab programs in commercializing lab innovations.
Bob Riley, W. R. Grace & Co.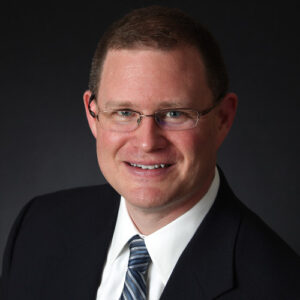 Bob Riley's experience includes over 20 years of team leadership, strategy, product development, technical service and sales to the refining and chemical industry. He also has experience in group management, coaching & motivation, strategic thinking, marketing & product development/management, sales & technical service, operations (quality), six sigma, new business development, coaching, and teaching. His specific expertise innclude FCC catalysts & additives, renewable fuels & chemicals, six sigma modeling & process management, and strategic/competitive planning.
Riley is currently serving as the Director, Energy Transition and Sustainability at W. R. Grace & Co.
Andrew Karl, Baltimore Aircoil Company
Andrew Karl is the Global Director, Market Strategy for Baltimore Aircoil Company (BAC).  His nearly 20 years of experience includes a broad array of leadership functions in strategy, marketing, sales, and engineering at global companies including BAC, Carrier, Goodman, and Daikin.
He received his MBA from Indiana University's Kelley School of Business with a focus in Venture Technology and Entrepreneurial Management, and has a Bachelor of Science in Mechanical Engineering from the University of Evansville concentrated in thermodynamics and fluid dynamics.  He enjoys travel and cooking in his spare time.
Brian Toll, Maryland Energy Innovation Accelerator (MEIA)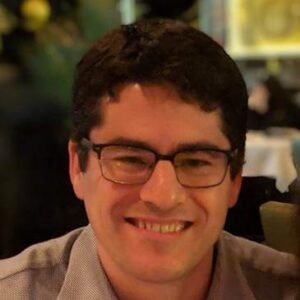 Brian Toll is a committed environmentalist and entrepreneur who has spent 20 years working to create change by leveraging new technologies. Toll is currently managing the Maryland Energy Innovation Accelerator and the Carbon Technology Institute, two organizations that focus on the deployment of technologies that will mitigate climate change and promote social equity. Over the last 10 years, Toll founded and exited Maryland's leading residential energy efficiency home improvement contractor. Toll has 10+ years in large corporate environments performing marketing research, branding, product pricing, new product development, financial analysis, competitive analysis, company valuation, systems integration, and management consulting.