Graduate Student Association
The Ralph O'Connor Sustainable Energy Institute (ROSEI), has launched the inaugural Graduate Student Association (GSA) to expand and deepen ROSEI's engagement with JHU graduate students in sustainable energy and materials. The group will play a central role in scaling the institute's campus presence by promoting upcoming events and assisting our staff and faculty members. Through their dedication to promoting sustainable energy and their involvement in campus events and outreach initiatives, our students will help scale ROSEI's community across the Johns Hopkins campus.
The ROSEI GSA is responsible for the following tasks:
Planning, promoting, and executing events related to sustainable energy practices.
Assisting with faculty recruitment efforts
Contributing to development of new outreach initiative programs
This Year's Graduate Student Association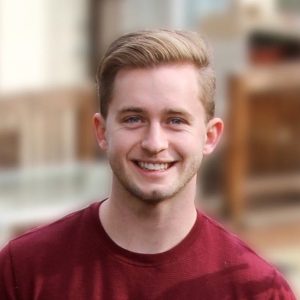 Kyle Barcus, Chemistry/Engineering 
Barcus serves as a Postdoctoral Researcher at Johns Hopkins University, where he holds affiliations with both the Chemistry Engineering Departments. Having recently earned his doctoral degree from the University of California, San Diego (UCSD), Barcus is currently leading research initiatives focused on the development of integrated solar batteries as well as solar-powered carbon sequestration systems. Through ROSEI, Barcus collaborates with experts from a myriad of scientific disciplines to develop innovative solutions aimed at mitigating the impacts of climate change.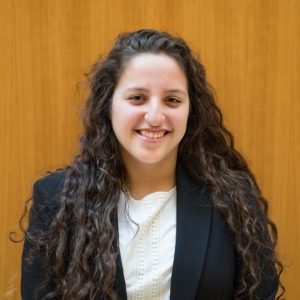 Hadas Elazar-Mittelman, Materials Science and Engineering
Elazar-Mittleman is a third year PhD student in the Materials Science and Engineering department co-advised by Jonah Erlebacher and Michael Tsapatsis working on a reaction engineering project to convert carbon dioxide into solid carbon. Her work falls under the Carbon pillar of ROSEI. She gave a talk at the 2023 ROSEI Summit, participated in ROSEI faculty interviews and has been involved in some of the informational and student events during the semester.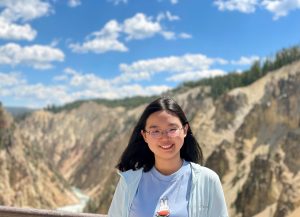 Zhirui Liang, Electrical and Computer Engineering
Liang is currently in her fourth year of pursuing a PhD under the guidance of Yury Dvorkin. Her research focuses on the integration of machine learning techniques in sustainable power systems and markets, with the goal of enhancing their reliability, efficiency, and transparency. She has thoroughly enjoyed participating in the ROSEI Summit, lunch & learn sessions, and all the informative seminars hosted by ROSEI.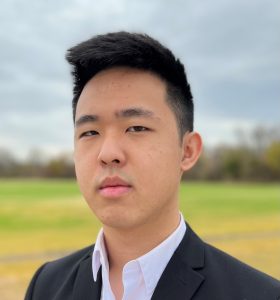 Joshua Zhou, Chemical and Biomolecular Engineering
Zhou is a current ChemBE MSE/BS student developing molecular simulations of lithium-sulfur batteries under Brandon Bukowski. He became involved with ROSEI following an introductory information event. Coffee isn't really his cup of tea.
Undergraduate Student Ambassador Group
Student Ambassadors play a crucial role in scaling the institute's campus experience, bridging ROSEI's connection with the Johns Hopkins University campus culture, and inspiring and empowering others to act towards a more sustainable future. This is a paid position.
Responsibilities for Student Ambassadors include:
Promote ROSEI's upcoming events and initiative on campus.
Assist staff and faculty members with outreach efforts and initiative.
Attend monthly meetings to discuss upcoming events, outreach efforts, and other related tasks.
Help create and distribute promotional materials for ROSEI's events and initiatives.
This Year's Undergraduate Student Ambassador Group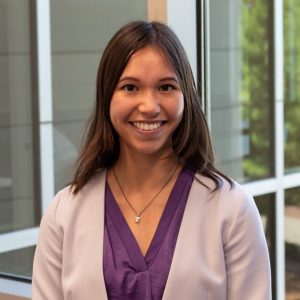 Emily Sperring, Environmental Engineering
Sperring is a senior majoring in Environmental Engineering and minoring in Energy and French. She is from Sacramento, California, and is very interested in sustainable development, particularly regarding the energy transition. She is leading research efforts for Sarah Jordaan's Energy Technology and Policy Assessment lab about the land use impacts of hydropower. This is her second year as a student ambassador for ROSEI.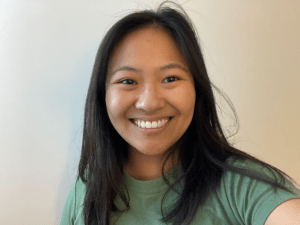 Rebecca Han, Chemistry
Han is a junior majoring in chemistry with a minor in energy. She is currently an undergraduate researcher in Sara Thoi's inorganic chemistry lab and is hoping to pursue a PhD in chemistry. This is her first year as a student ambassador for ROSEI.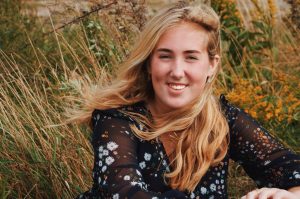 Manning MacAvoy, Mechanical Engineering
MacAvoy is a junior majoring in mechanical engineering with a minor in energy. She recently learned a lot about renewable technology during an internship with the National Rural Electric Cooperative Association (NRECA), the association that works for all rural electric cooperatives in the US. She hopes to one day work in the built environment and play a role in the development of renewable technology. This is her first year as a student ambassador for ROSEI.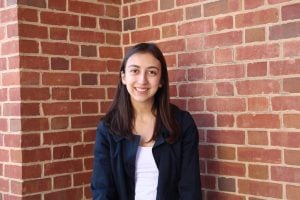 Maya Savory, Environmental Engineering/Applied Math & Statistics
Savory is majoring in Environmental Engineering and Applied Math & Statistics. She is passionate about creating positive impacts with engineering, so she dedicates most of her time to environmental organizations or community service. She hopes to make sustainable energy solutions more accessible to the Hopkins community through ROSEI. This is her first year as a student ambassador for ROSEI.