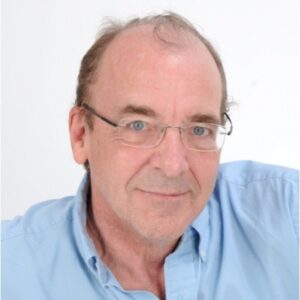 Title: Catalyzing the Renaissance of American Mining to Enable the Energy Transition
Abstract: Climate change is perhaps humankind's largest existential crisis, with unabated emissions wreaking havoc on global environmental systems. Great technological leaps, unimaginable until recently, are scaling up to meet the challenge. BUT deployment of these will be hobbled by the looming lack of mineral-derived resources and workforce, leaving humankind unable to execute the transition.
The talk will put forth ideas and concepts to stimulate discussion about how mines of the future could not only supply the transition but also, at the same time, address environmental and social needs. Some thoughts to be broached are how we:
Adapt mining to be a carbon-negative solution to the metals industry's emissions issues (e.g., CO2 sequestration within CO2-reactive ore bodies during mining)
Unleash the potential of geologic hydrogen – stimulating hydrogen produced from geologic formations to be a boundless clean energy source
Develop approaches to find and  to access deep deposits with little to no disturbance to the environment (think laparoscopic approaches)
Reimagine minerals processing to be more like an oil refinery – valorizing everything dug out of the ground
Foster the ideas and approaches that will create the new generation of technology startups and leaders needed to tackle this opportunity
The answers literally lie in the rocks beneath our feet. Please join in the discussions of how to unleash what is there.
Bio: Dr. Douglas Wicks currently serves as a Program Director at the Advanced Research Projects Agency-Energy (ARPA‑E). His focus at ARPA-E is on waste-to-energy technologies.
Wicks joins ARPA-E from Imerys, a French industrial minerals production and processing company, where he was most recently the Director of Transformational and External Innovation. At Imerys, he developed an innovation network comprised of academic, contract research organizations, start-ups and strategic partners. Before joining Imerys, Wicks worked in a variety of roles at several start-up companies focused on innovative materials. Dr. Wicks began his career at Bayer Corporation, where he ultimately became Vice President of Research for the Coatings and Colorants division.
Wicks earned a B.S. in Chemistry from North Dakota State University and a Ph.D. in Polymer Science and Engineering from the University of Massachusetts Amherst.